Catering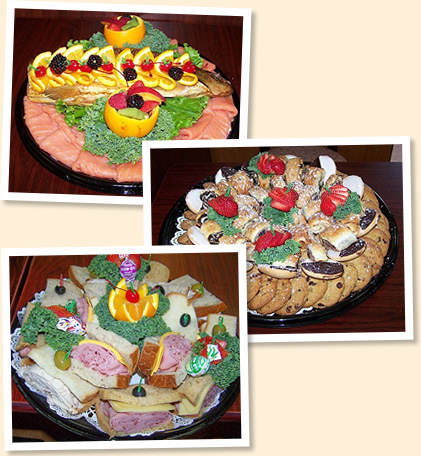 Catering is the cornerstone of our business. Whether it is for a business meeting, holiday party or an Oneg Shabbat, we treat you with our gift of caring and sincere professionalism. Years of experience have taught us that personal attention is the only way to please our community.
Start your corporate event with a simple, elegant and plentiful continental breakfast. Bagels and muffins baked on premises, fruit salad and our freshly made cream cheese.
Corporate lunches are made complete with sandwich or wrap platters. Our mouthwatering rye bread is made fresh each day in our kitchen, served with a perfect selection of homemade salads and/or deli meats, which is guaranteed to leave your best customers and employees with a fond memory.
Please review our menu (PDF Link). We can customize any combination of our foods to meet your personal tastes.